Acknowledgement of Country
We acknowledge the Turrbal people as Traditional Custodians and their connection to the land, water and community in which we operate. We pay our respect to them, their cultures and customs both past and present.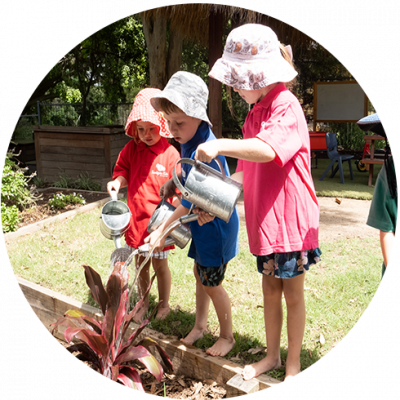 Centre Philosophy
Sandgate Kids Brighton Road values our connection with the local community and prides ourselves in providing a home away from home. This is done through working closely with each family, and having an open door policy ensuring that children and families experience a sense of belonging and connection within the centre and community, this partnership eases the transition from home to the centre and later, to school.
Sandgate Kids Brighton Road acknowledges that families are the child's first teachers and that they are central to their child's learning. Our approved educational programmes ensure each child is
respected as an individual, within a group and is encouraged to reach their full potential.

Our Environment
Educators will provide a learning environment for children that is warm, nurturing, fun and stimulating. It will be safe, healthy and well supervised.

Experiences
We will foster children's development by motivating and inspiring children to be the best learners that they can be. We believe that children learn through play and need a balance of open ended and natural resources to promote interactions, spontaneity, risk-taking, exploration, discovery and connection with nature. Educator's interactions with children will be positive, constructive and always encouraging
Families
Educators will work collaboratively with each other and strive to develop positive relationships with families based on mutual trust and a high level of open communication. We will make decisions together with the families to ensure the children are learning to their best ability.

Continuous Improvement
Sandgate Kids Brighton Road has a commitment to continuous improvement and maintains a culture of ongoing reflection. Effective evaluation enables our centre to continuously improve our policies, procedures and practices, which in turn enables all educators to improve their practice, which contributes directly to improved learning outcomes for children.
Let's talk about what you want for your child