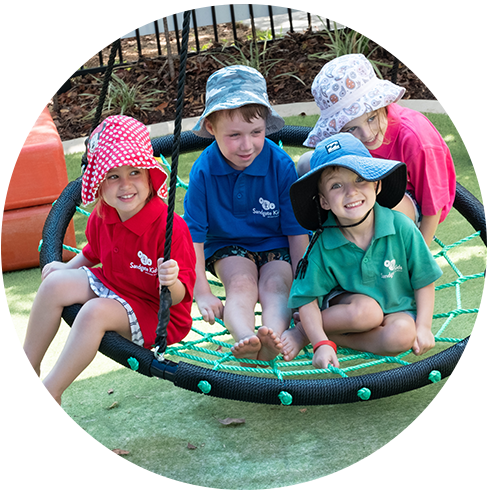 Early Education Specialists
Our early education specialists understand how to engage children in learning through play.
The team at Sandgate Kids Brighton Road blends experience with formal qualifications and has created an inclusive environment where your child will thrive.
When you leave your child in our care, you know they are in the best hands.
Our teaching promise to you
We know that choosing the right care and early education provider for your child is difficult. You need to get it right so your child benefits and you can be confident in the quality of their care.
We can promise you our educators are:
Experienced
Our team is highly experienced in childcare and early learning. They love working with children to help them become the best they can be.
Trusted
Everyone in the centre has a Blue Card or has passed the Working with Children Check.
Qualified
Every member of our learning team is either fully qualified or working towards qualification. They also have current first aid, anaphylaxis and asthma certificates, so your child will always be safe with us.
Always learning
We have a love of learning and every member of the team is encouraged and supported as they strive to continuously improve their skills and knowledge.