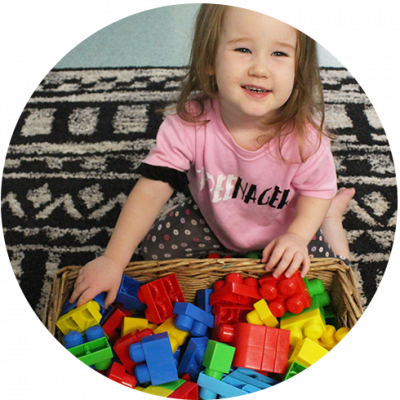 Starting at Sandgate Kids Brighton Road
All our team members and particularly your child's educators look forward to supporting your child and your family so coming to Sandgate Kids each day is a joy.
The first day at childcare can be difficult for your both, particularly at drop-off time.
Here are some ideas which will help you both settle into your new routine.
Before your child starts at Sandgate Kids
Introduce child to the idea of childcare or kindy before the time comes to start. This gives them time to think about it and prepare for the event.
If possible, prior 'visits' with your child are a great way to assist them to become familiar with the centre.
If you can, bring your child to visit us so they can see what the centre looks like and what the children are doing.
Let your child meet our team so the faces and names are at least a little familiar to them on the first day. It will help ease the anxiety around separating from each other on your child's first day.
Saying goodbye
It's important to say goodbye to your child and tell them when you will be back. This gives them some surety about what is happening.
Your child may cry when it's time for you to go. Please don't worry. In most cases, they stop crying as soon as you've gone. We will call you if there is anything you need to know.
Picking up your child
Arrive on time because your child will be looking for you.
If you're going to be late to pick up your child, please let us know so we can explain it to your child.
Your child will be full of excitement and stories about the day so make time to listen to them. Your child will be tired, so you might like to put them to bed a little earlier than normal.
On the first day
You don't have to rush away on the first day. You're welcome to stay for a while and join in the activities. Your child will begin to settle in once he or she is involved in the fun.
About separation anxiety
Being away from you for the first is a big thing for your child. It's normal for them to feel anxious.
Remember that separation anxiety doesn't last. Your child will soon settle in and discover a new self-confidence.
Now, relax. We promise to take excellent care of your child.
Have a question?
We'd love to hear from you